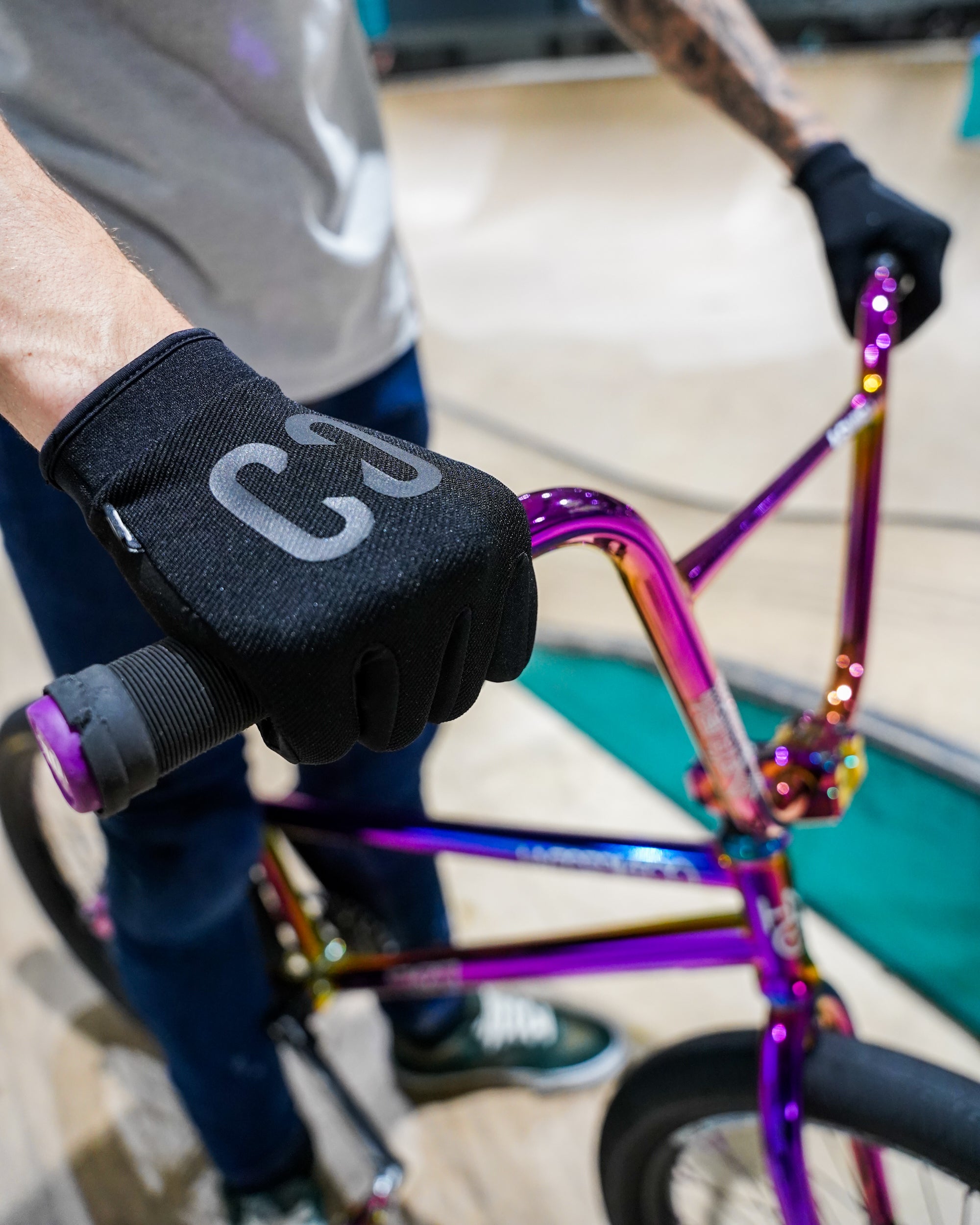 What is BMX?
BMX or bicycle motocross is a form of freestyle bike riding where the rider performs jumps and tricks. BMX is suitable for all groups and abilities making it a very inclusive sport. Since its creation in the Mid 1970's the sport has morphed into one of the biggest action sports in the world. There are huge competitions, Hundreds of brands and has even become an Olympic sport. 
BMX bikes are noticeably different to mountain or road bikes. They are generally smaller and have thicker tyres and other geometrical differences. Making these bikes smaller maximises the riding capabilities that are not possibe with normal push bikes. Because of this they perform better for tricks and jumps as well as being able to withstand the abuse.
Different Types of BMX
As there are multiple different disciplines within BMX they require slightly different Bikes. There is BMX racing which was the original form of BMXing. This discipline requires competitors to race around a dirt track with jumps to be the first over the finish line. This is a very different discapline that has other needs than freestyle BMX. Because of this the dynamics of the bike are very different. 
Freestyle BMX is a solo sport that is all about performing tricks in the skatepark or on street obstacles. There are different styles within freestyle BMX such as Park riding. This involves tricks over jump boxes and big ramps in skateparks. Street riding as you can guess is where a rider performs tricks in the streets on various different obstacles such as stair sets and handrails. Flatland BMX is a less common discipline that involves lots of balance and spins very fast on a flat surface. These bikes are very similar to freestyle in their dimensions and overall shape.  
There is also MINI BMX which is like freestyle but on a very very small bike. These are actually pretty difficult to ride unless you are a small child. The wheels are only about 10 inches in diameter which is a lot smaller than the traditional wheels that are 20" plus. 
BMX in the olympics
BMX racing made its Olympic debut in the Beijing 2008 Games. This was the first form of BMXing that participated in the olympics. The 2020 Tokyo games introduced freesyle for the very first time. It went really well giving the sport the chnace to be recognised a lot more by the public and has now got a lot more people interested in the sport. With TeamGB taking the win and proving that the UK has some great BMX talent. With Declan Brooks taking bronze and Charlotte Worthington taking gold, Great Britain has definitely proven its talent in BMX freestyle. 
What do we offer for BMX?
We have been involved in action sports for over a decade now. Working closely with skateparks and industry experts it was only necessary to supply some of the best protection and hardware out there. 
With our protection we wanted it to be suitable for all sports, especially BMX. Our helmets and knee pads are made with BMXing in mind. Our Pro knee gasket is designed for bmxers with its slim profile it will fit straight underneath jeans and any other trousers giving you full protection without you noticing. We found that gaskets are much preferred by bmxers than the traditional overpads that skaters and scooter riders wear. 
We have produced some of the best gloves on the market that were specifically designed to suit a bmx rider's needs. With its Skin fit design it gives the ultimate performance when riding your bike. Designed for maximum comfort and performance the CORE gloves improve grip, reduce sweat and keep your hands warm whilst riding. CORE's grip enhancing design allows for maximum feel and responsiveness whilst riding without having a bulky glove on your hands. Change the way you ride with CORE Gloves! 
BMX Team 
With producing the best protection for BMX it only made sense to have a stacked BMX team to utilise pour products to the best of these abilities. With big names like Kieran Rielly using our gear you know it's going to be a good product. Our BMX team also consists of some super talented riders like Kaine Mitchell, Jack Maguire, Dylan Hessey, Ryan Henderson and Jude Jones. Check out our full Pro Team Here.