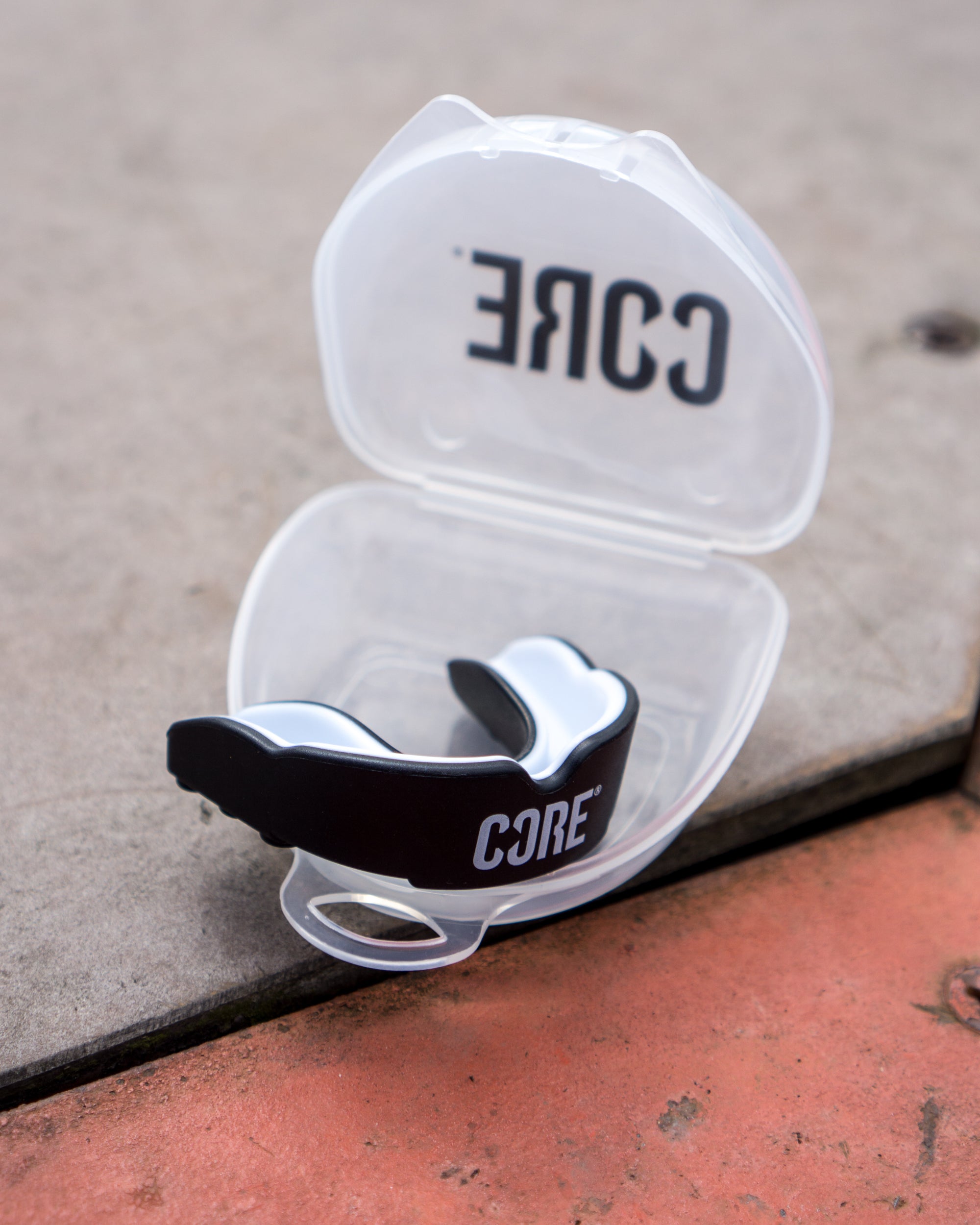 Get the ultimate protection for your teeth during extreme sports with CORE Protection's action sports mouth guard. Made with high-quality materials designed to absorb impact, our mouth guard protects your teeth, gums, jaws, and brain from harmful blows that may occur while performing sports like BMX, stunt scooters, or MMA fighting.
Not only is our gum shield durable and effective, but it is also custom-fit to your mouth for maximum comfort. Easily mouldable to your teeth, it provides a comfortable and secure fit unique to your mouth. Breathe easy while staying protected with our unobstructed breathing design.
CORE Protection's mouth guard comes with a premium dual layer design, logo on the front teeth, and a plastic carry case with air vents.
Protect your teeth with confidence and elevate your performance to the next level with CORE Protection's action sports mouth guard. Keep that smile fresh with CORE!