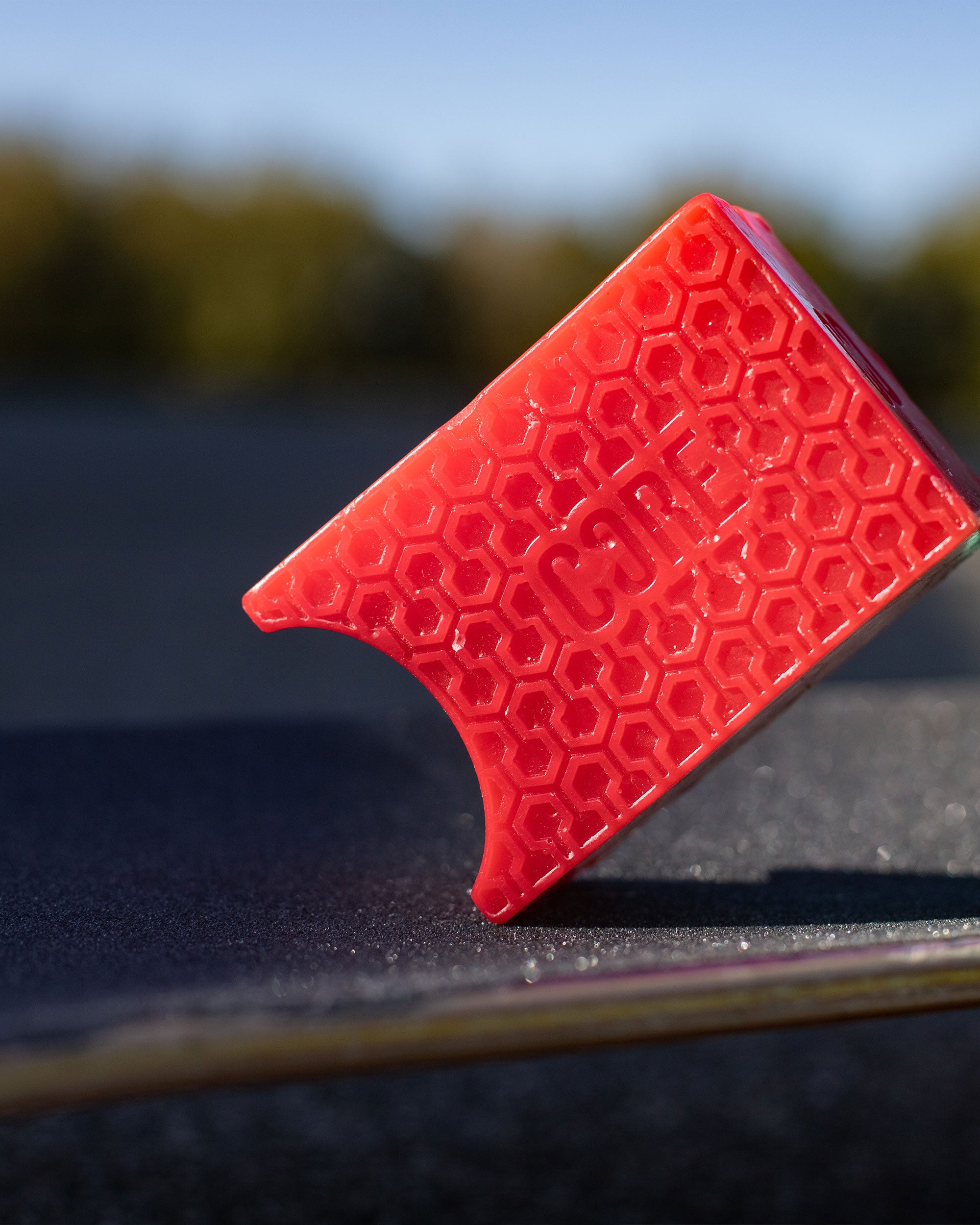 CORE Accessories 
We like to cover all aspects of the action sports industry. With us having a strong presence in both protection and Scootering we wanted to make sure we produce everything for riders needs. We Make a range of different core accessories including Clothing, Wax, lanyards and our famous Helmet Backpack. 
Clothing 
Upgrade your wardrobe with some fresh core clothing. If you want a Tee, Hoodie, headwear or even socks then we got you covered. 
Wax
The first product CORE accessories ever released was skate wax back in 2017, so we are pretty passionate about it. So it was no surprise when it came time for us to release a new block of wax we got a little bit excited...maybe even a little carried away. Introducing the CORE Epic Skate Wax, which is probably the most over-engineered block of skate wax on the planet!
Made from our secret slide compound (perfected since childhood) and moulded into our custom engineered shape to make applying wax to your favourite spot a breeze!
Helmet Backpack
Everyone needs a backpack when you're out riding with the crew. As it is an essential Core accessorie. Now, we have all been there clipping your helmet to your bag and trying to ride. Then it flaps around everywhere hitting you, your friends and anyone that gets close to you...It's annoying. So we decided to fix that problem and make the ultimate day backpack to take with you when your riding!
The CORE Helmet Backpack has a secret zip pocket at the bottom of the bag. This contains a net that clips to the front of your backpack. This net holds your bag safe and sound and stops your helmet flying all over the place
Stickers, Lanyards and Popsockets
We also have other Core accessories too such as stickers lanyards an even popsockets. Our lanywards ae perfect for keeping your keys safe. They make them a lot more visible meaning you can spot them a lot easier as well as attach them to your belt loops or bags. 
We are super hyped to announce our official collaboration with PopSockets to bring you the must-have phone accessory. We have been avid users of PopSockets for many years and can't use our phone without one. PopSockets makes holding your smartphone super easy, perfect for browsing Instagram and TikTok. Not to mention making filming clips way more stable when riding! Plus you can prop your phone up and watch your clips back hassle-free!