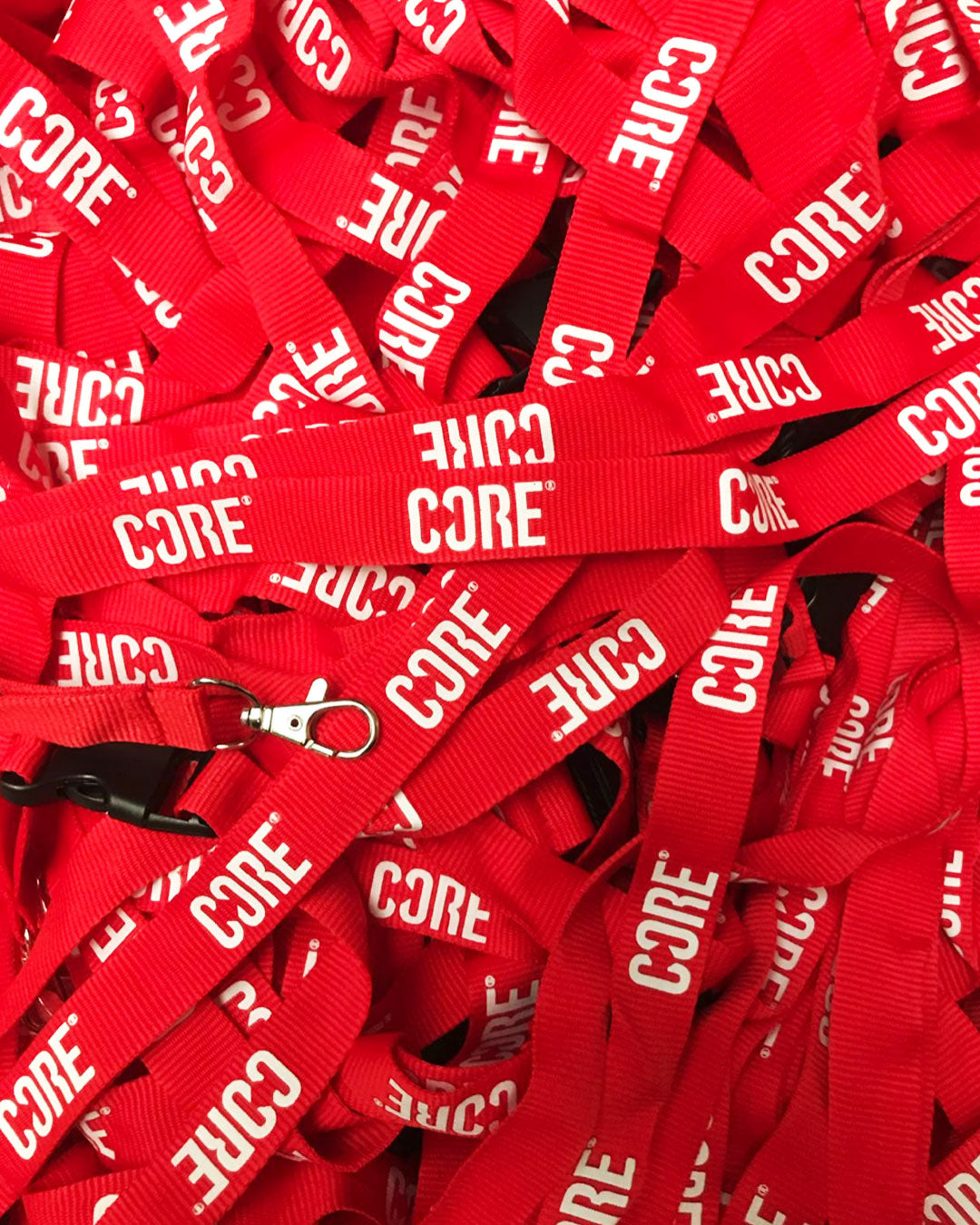 Introducing the ultimate solution to keeping your keys and important items secure and in one place – CORE Lanyard Keychain! Our collection of lanyards is designed with convenience and style in mind. Say goodbye to losing your keys or fumbling through your bag looking for them. With CORE Lanyards, you'll never have to worry about misplacing your essentials again.
Our lanyards feature an all-over CORE logo design, making them a stylish accessory to any outfit. The detachable fob adds an extra layer of convenience, allowing you to quickly and easily detach your keys or other items when needed. The metal clip also ensures easy attachment to your belt loop, bag, or any other desired location.
Constructed with the highest quality materials, our lanyards are built to last. The sturdy design ensures your keys and other items stay secure, even during the most active of days. You can trust CORE Lanyard Keychains to keep your essentials safe and within reach.
Our lanyards are perfect for anyone who wants to keep their keys and important items organised and secure. Whether you're a student, a professional, or a sports enthusiast, CORE Lanyard Keychains are an essential accessory that you won't want to be without.
Don't settle for a boring lanyard – upgrade your style with CORE! Shop our collection of lanyards today and experience the ultimate combination of style and functionality. With our high-quality lanyards, you'll never have to worry about losing your keys again.