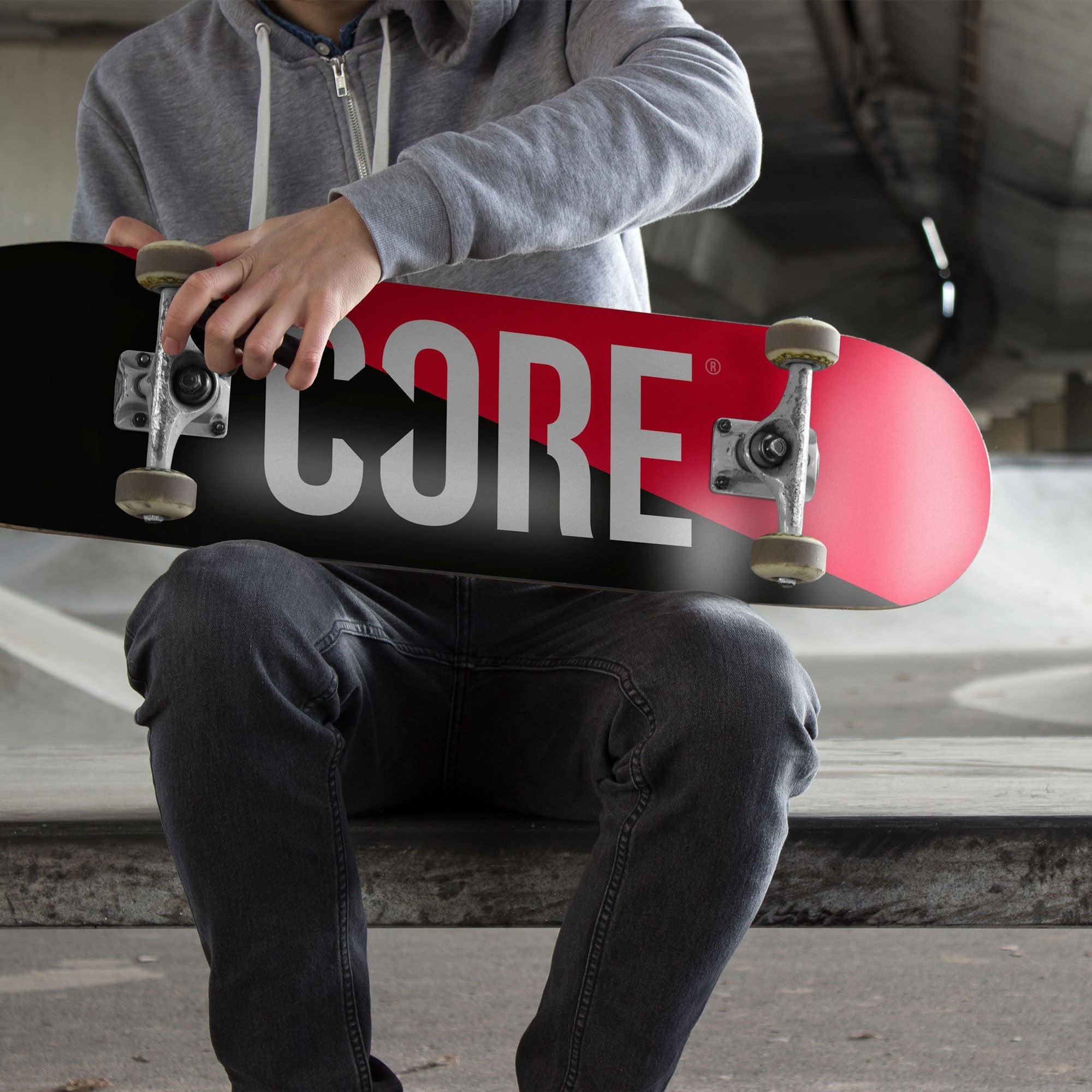 Skateboarding
Skateboarding is an action sport that originated in America in the 1950s. Surfers used to skateboard as an alternative activity when the waves were low. The Sport consists of riding and performing tricks and using the skateboard in ways other than transportation. 
Since the 50s Skating has become massive and is now arguably the biggest and most popular sport in the Skatepark world. With hundreds of different brands out there as well as competition and loads of other opportunities skateboarding has evolved over the years.   
Skateboarding made its Olympic Debut this year for the Tokyo 2022 games. With this being Skate boarding's first appearance in the olympics, it was massive for the sport! It was amongst many new sports to the olympics alongside BMX. This consisted of four events over the course of the olympics which included both disciplines of skate boarding for both genders. Park and street skating. With the Olympics being as big as it is, this is great for the sport as it has branched out and shown a lot of people what skateboarding is. These people may never have even heard of the sport let alone watch it. 
At CORE we have produced many great products and been involved in all sports. Mainly Freestyle Scootering and BMX, But we have always wanted to get into the Skateboarding world. Making a range of complete skateboards felt like a no brainer for us! 
Board Sports
There are many different forms of board sports, not just skateboarding. For example, Longboarding, Penny Boarding, Snowboarding and various different forms of surfing. They all involve the same characteristics of skateboarding such as speed, tricks, style etc etc. 
As we only produce products that are more in touch with skating we focus more on the sports that involve wheels. 
So what's the difference between longboarding and skateboarding?
Longboarding is the most similar of the board sports, therefore sometimes people can get confused between the two. 
Longboarding is very similar but also very different. Skateboarding is mainly about performing tricks and grinds in the streets or at skateparks but longboarding is more about cruising down hills at speed. They have a larger deck with bigger and softer wheels that have been designed for carving. A longboard deck is also available in many different shapes and sizes, although the vast majority of skateboard decks come in the one shape. 
Because of the differences in the longboards this makes it a much more versatile sport. You can use them on much rougher terrain where skate boards would struggle to perform. There are also more longboarding disciplines such as downhill, freestyle and dance!
Advantages of skateboarding 
There are many advantages to skateboarding. The main one of course is that it is an incredible form of exercise! It is also a great way to improve your overall body coordination and balance whilst providing great cardio at the same time. We always say that the best types of exercise are the ones that don't even feel like you're exercising. And that's because it's fun!
Skateboarding is fun but can also be dangerous. We strongly advise that you use the right protective gear when skating. Helmets, knee pads and elbow pads are always a good idea. We have a great range of protection that fits all sizes and ages. Check them out here. 
Another really big advantage to skateboarding is the effect it has on your mind. It is a great stress reliever because it can keep you occupied for hours. The happiness that progressing and landing new tricks gives you is a feeling like no other. This does wonders for the brain's health and therefore is a massive advantage to not only skateboarding but all sports for that matter!
If you are thinking about getting into skateboarding then look no further! The CORE C2 Complete is the perfect Skateboard for kids, other beginners and intermediates. Whether it's park skating, in the streets or simply just cruising around the C2 is the best option for you. 
The C2 complete skateboard has the best overall dimensions and components for all beginners as well as intermediates. With Great quality parts and dimensions this will see you through from just starting off to landing your first bunch of tricks. Check out the specifications below. 
Material:

7 ply maple double-kick

Concave:

Deep concave with Double Kick

Deck:

31x7.75 inch

Trucks:

5'' CORE Aluminium Gull Trucks

Bearings:

CORE ABEC-7 Chrome Bearings

Bushings:

PU 95A

Wheels:

54mm X 36mm PU car line wheel 100A

Grip tape:

80AB Grip with Logo cut out

Max Weight:

100kg        
The CORE Complete Skateboard is perfect for hitting up your local skatepark for a session. We grew up in skateparks and have been through our fair share of boards over the years. Using our years of expertise and experience we set out to create a great all-round ready to roll skateboard that wouldn't break the bank! 
Designed for beginners/intermediate riders the CORE skateboard comes pre-built and is ready to roll, no assembly required. Made from 7ply pressed maple this skateboard is super strong and durable and will be able to handle whatever you throw at it whilst you're in the skatepark or cruising down the street. 
One of the most important components of the skateboard is the wheels! We have chosen the best size for skatepark riding 54mm/100a. These wheels are big enough to give you a smooth ride on transitions and eliminate excess shock when riding. Combined with our Chrome ABEC 7 bearings your wheels are going to be super smooth whilst riding allowing you to focus on your tricks. 
Our 7 ply maple deck has a pro-grade concave to allow you to easily learn and perfect your tricks. Often overlooked on cheaper end skateboards making it hard to progress, we wanted to ensure this skateboard has a great concave allowing you to get that nice pop. If your looking for your new skateboard, look no further!
Other Skateboards and Parts we offer.
We also have Plastic Cruiser/Penny Boards available. As well as complete, we have other components and accessories to offer such as Bearings, Grip tape and Hardware. Everything you need to keep your skateboard freshened up!
What size Skateboard should I get? It's important to purchase a skateboard that is the right size for you. With our 7.75" Deck this fits the majority of skaters. We would say that this size fits perfectly ages 12-14 or for people with a shoe size of UK4-9.
Where can I buy a Skateboard from? Click this link to purchase one of our C2 complete skate boards. You can also pay in 4 Cheap and Easy payments with ClearPay.
What is a good Starter Skateboard? The C2 Complete is a great starter skateboard for all beginners and intermediates, as well as kids and all genders!
Which skateboard Bearings are best?

Our

Abec 9 high precision bearings

are the best option to freshen up your

skateboard

and give you a fresh feeling roll.

 

Cores' super-smooth bearings are the perfect option for anyone looking to upgrade their wheels. Tested by the CORE Pro team you can ensure these bearings can handle whatever you throw at them.