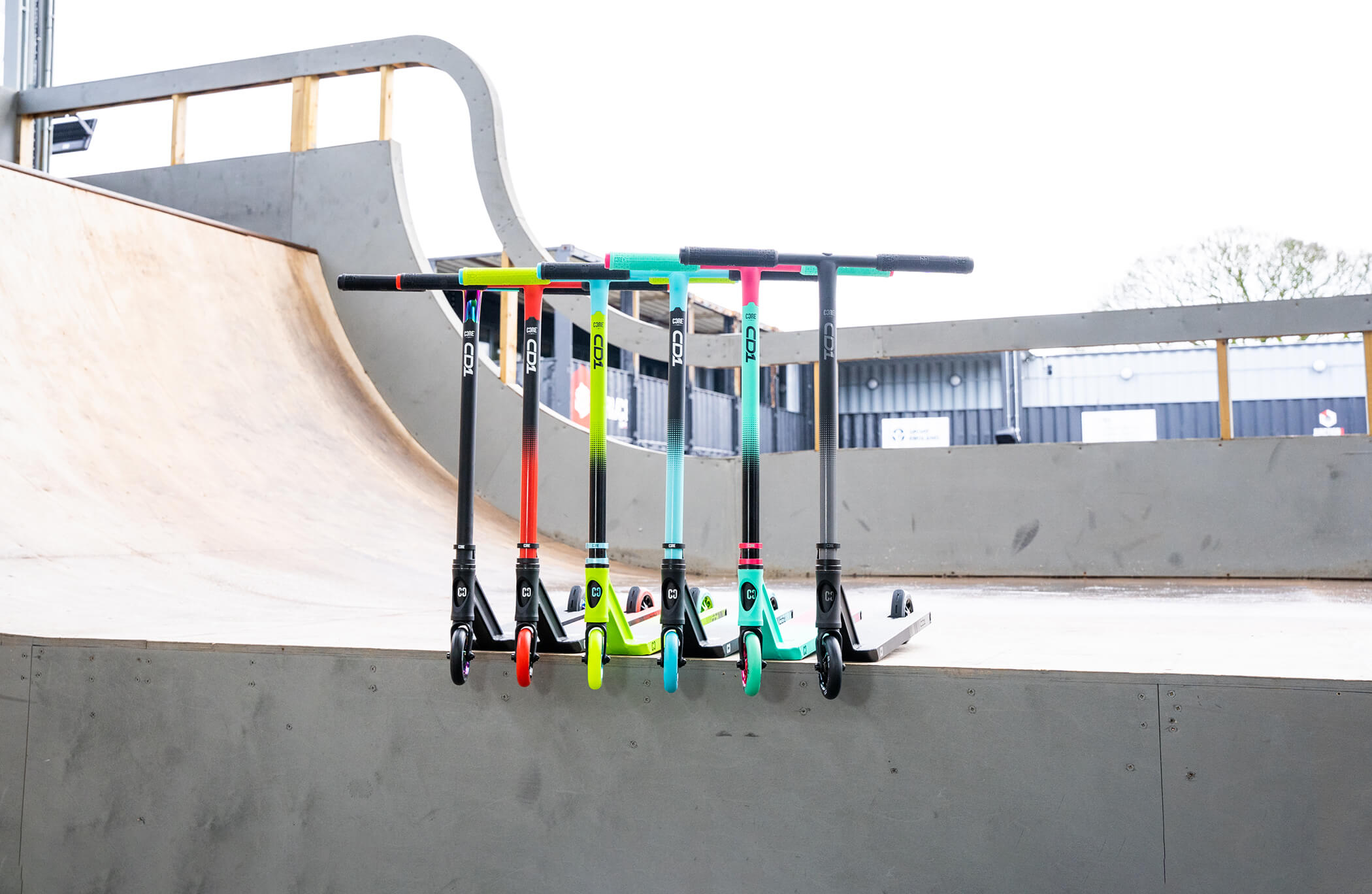 CD1 Stunt Scooter | Beginner Stunt Scooter
Looking for a beginner stunt scooter that won't break the bank? Look no further than CORE Stunt Scooters! Our collection features the high-performance CORE CD1 Scooter, designed and engineered in England by the leading scooter brand in the UK.
The CORE CD1 is the ultimate entry-level stunt scooter, offering pro-grade parts and a super lightweight design. Made from durable and lightweight aluminum, the CD1 features sturdy metal core wheels for a smooth and stable ride. Plus, with its boxed end design and premium grip tape, it's easy to learn grinds and tricks at the skatepark.
But the CD1 isn't just high-performing - it's eco-friendly too! With its unique two-piece bar design, we've reduced CO2 emissions by shipping more units in each container. And with its fully integrated headset, usually only found on top-end scooters, you're getting a scooter that's built to last.
The CD1 is also the best value for your money, with premium features at a competitive price. And with its stylish colorway and distinctive steel cast fork, you're sure to turn heads at the skatepark.
So whether you're just starting out or looking to upgrade, the CORE CD1 is the perfect choice for riders ages 6+. It's been designed with beginner riders in mind, providing the perfect balance between size and weight distribution for a smooth and long-lasting ride. And with a huge range of colors to choose from, there's a CORE CD1 that's perfect for you.
Don't settle for cheap stunt scooters that won't last - choose CORE Stunt Scooters for high-performance, eco-friendly, and affordable options.