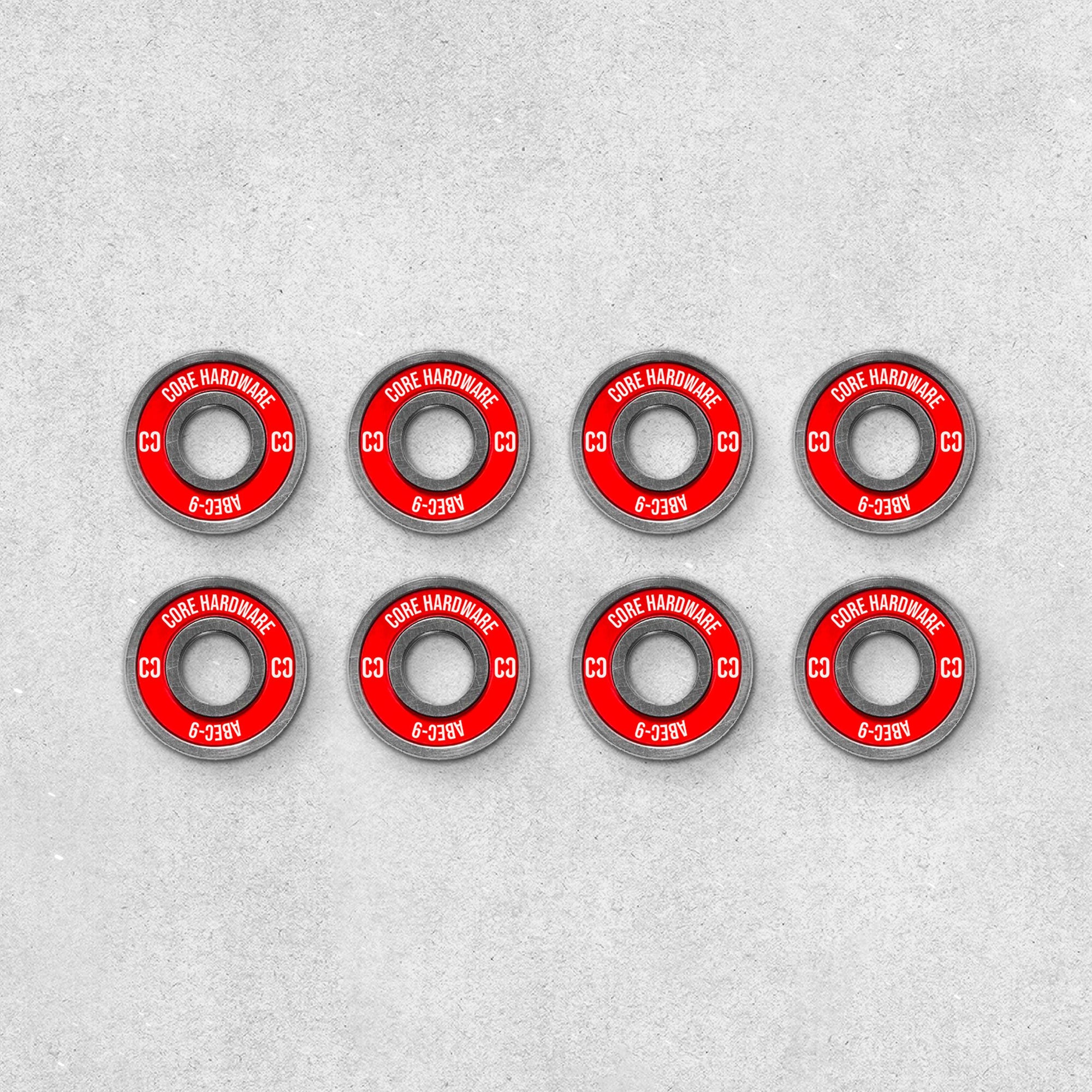 CORE Skate Bearings | Skateboard Bearings | Scooter Bearings
CORE's super-smooth bearings are the perfect option for anyone looking to upgrade their wheels. Tested by the CORE Pro team you can ensure these bearings can handle whatever you throw at them.
All CORE bearings come pre-lubricated with our low viscosity oil to ensure a fast and smooth ride from the very first session.
Bearings are an essential part of anybody's skate, scooter or skateboard. A fresh set of core bearings can help you get the maximum performance out of your equipment.