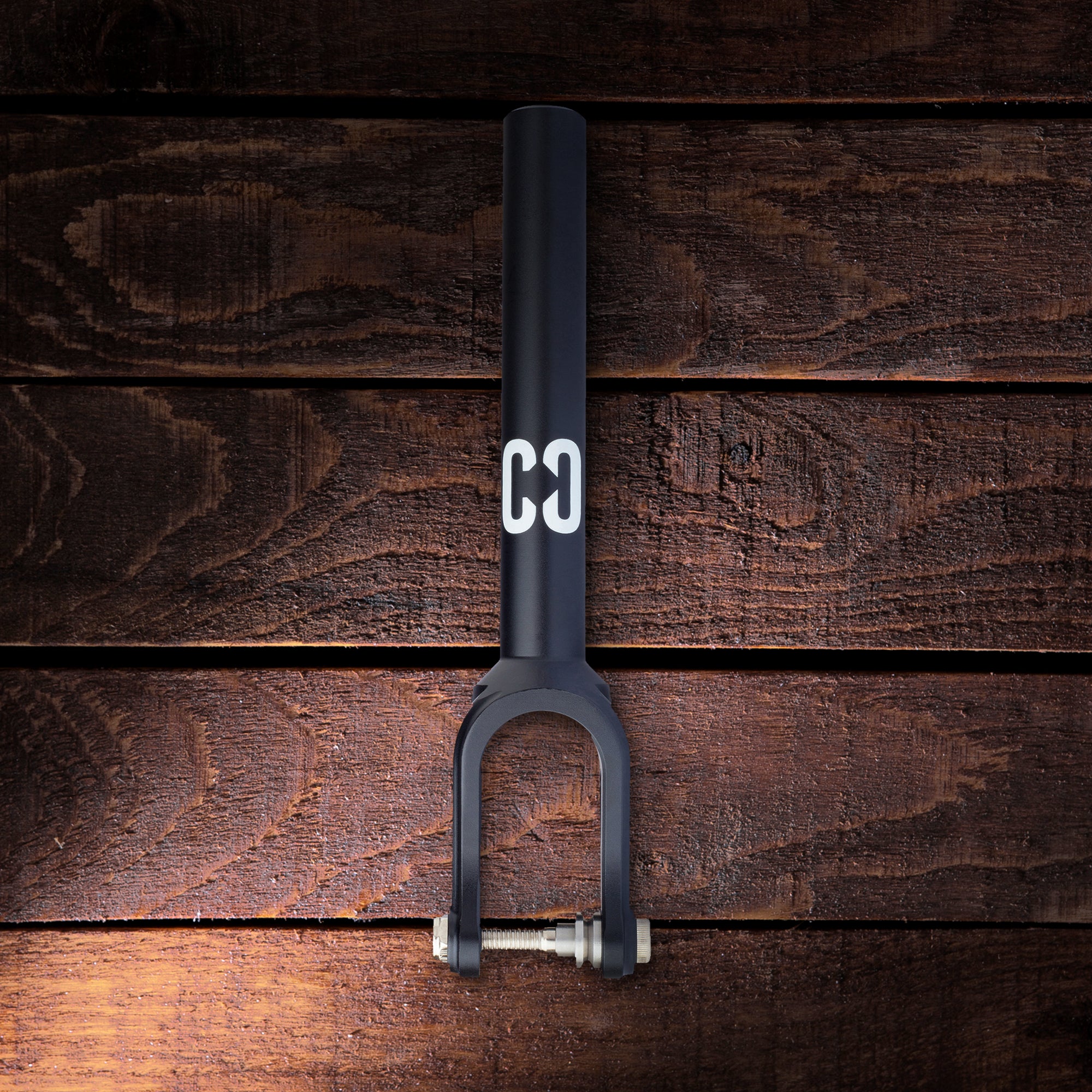 CORE Stunt Scooter Forks
The CORE Stunt Scooter Forks have been designed for the avid skatepark or street rider that wants to have a lightweight and strong fork to complete their setup. Cold forged for extra strength and durability with weight-reducing cutouts for that super stable ride. The CORE SL Fork also comes complete with 6mm hardware for easy maintenance and a reduced chance of bolt stripping with a nut grove pre-moulded into one side of the fork, so you only need 1 Allen Key to tighten your wheel! Ships with IHC compression shim and bolt.
What ae scooter forks? 
Scooter forks ae the main component that holds the whole scooter together, so they're pretty important!