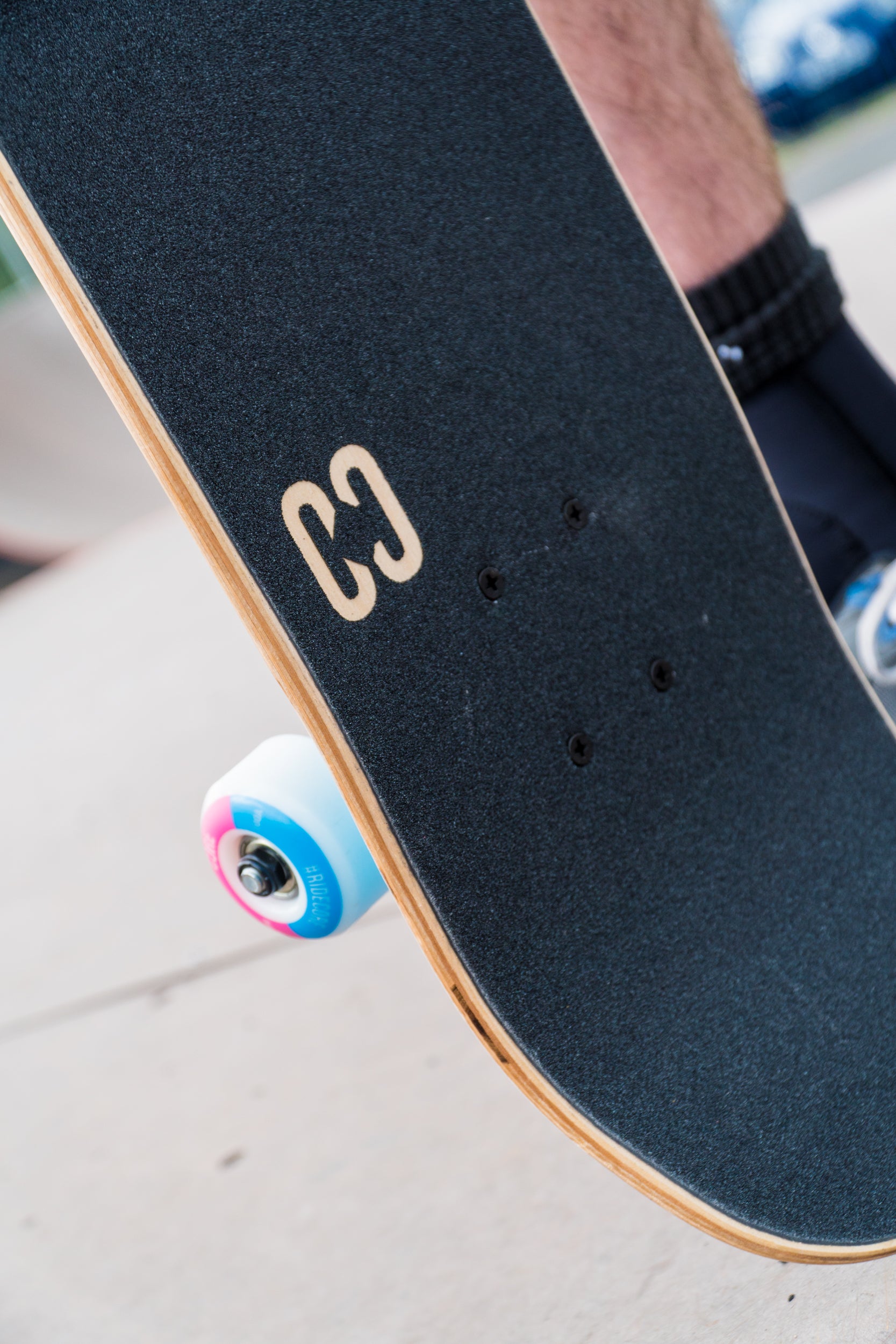 Looking for high-quality skateboard grip tape that's both functional and stylish? Look no further than CORE's collection of skateboard grip tape! We specialise in creating grip tape that not only enhances your board's performance but also makes it stand out from the rest.
Our skateboard grip tapes are made from the best materials and manufacturing processes available, ensuring that you get a premium feel and excellent grip every time you ride. Our tapes are perforated with hundreds of tiny holes to allow airflow to escape, making it easier to apply and preventing any bubbles from forming.
In addition to its functionality, our skateboard grip tape collection is available in a wide range of colours and designs, so you can customise your board to your heart's content. Whether you're looking for a bold and eye-catching design or something more subtle, we have the perfect tape for you.
Our skateboard grip tapes are easy to cut to shape and fit most skateboards. And with its super sticky adhesive, you won't have to worry about it peeling off in extreme heat or cold. Plus, its full-colour digital print ensures that your board looks as good as it rides.
Upgrade your skateboard's grip with CORE's collection of high-quality, stylish skateboard grip tapes. Don't settle for boring grip tape - make a statement with CORE!