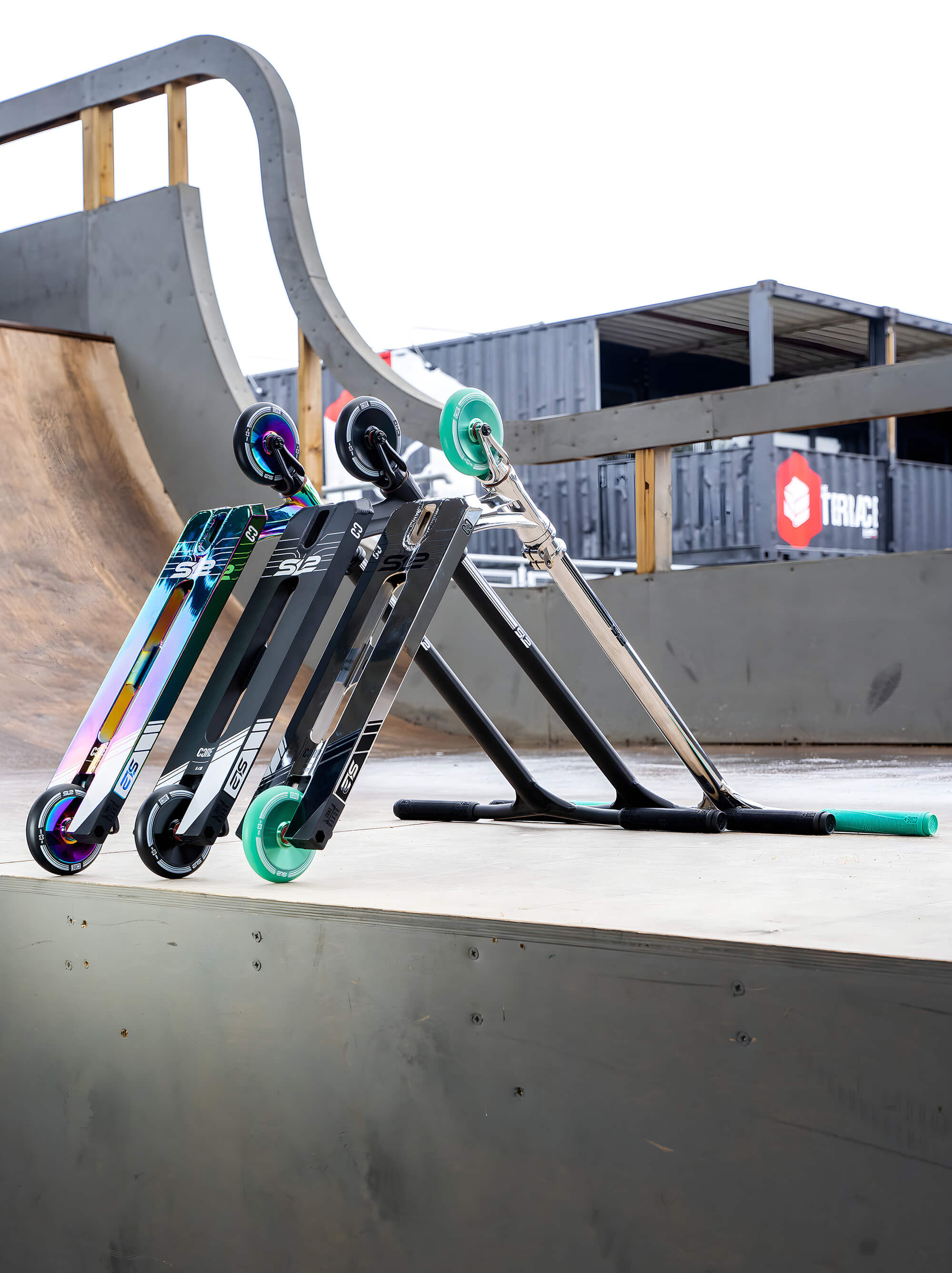 CORE SL2 Stunt Scooter | SL2 Scooter
CORE is very proud to introduce our first complete stunt scooter, the SL2! After creating some of the most in-demand scooter parts on the market the next logical step for us to take producing our own complete scooters.
We didn't rush this process, it's been 2 years in the making to perfect our design and manufacturing. We couldn't be happier with the final result. The CORE SL2 complete scooter is designed with skatepark riders in mind. Engineered from the ground up to be one of the lightest stunt scooters on the market. You're about to unlock all those tricks you've been trying at your local skatepark! 
Constructed from 6061 Aluminum (the stuff they make space ships from) you know it's going to be super strong and light. Skatepark riding was the sole purpose behind creating the SL2 Complete Stunt Scooter. This is why every aspect of this scooter will benefit Park riding. The SL2 scooter comes fully loaded with CORE premium aftermarket parts. These are all available in a variety of colours from your favourite scooter shop.